The decision to divorce is one of the most difficult experiences that a couple, or family, has to endure. All too often, decisions made during this time are fueled by emotions, and are further complicated by financial concerns, child custody issues, and lengthy litigations. It is truly sad day when two people who used to be in love find themselves entrenched in an expensive legal battle, where the main focus is a hostile division of assets.
It does not have to be that way!
Divorce mediation allows couples who are willing to work together to design their own divorce without all the stress, expense, and lost time off work normal associated with a hostile divorce.
Want to Avoid
A High Priced Divorce?
Lengthy Litigations?
Emotional Stress?
Parental Battles?
The Court Deciding When You Can Visit Your Child?
Losing Control of Your Life?
"Design Your Own Divorce" by Geri Carter, M.A., LHMC
This article explains the mediation process in detail, and how mediation reduces the cost and emotional trauma of divorce.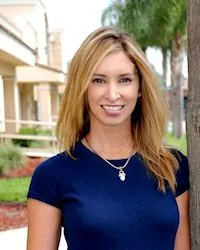 Geri Carter, M.A., LMHC
Divorce Mediator
2111 Swann Avenue Suite 104
Tampa, FL 33606
Phone: 813-258-1272
---
Forms needed to file a dissolution of Marriage
Florida Family Law Financial Affidavit (Long-Form) for those who make $50,000 a year or more:
http://www.flcourts.org/gen_public/family/forms_rules/902c.pdf
Florida Family Law Financial Affidavit (Short-Form) for those who make $50,000 a year or less:
http://www.flcourts.org/gen_public/family/forms_rules/902b.pdf
Couples with children who are filing for divorce in Florida are required to attend a Divorce Parenting Class. Hillsborough County Community College offers these classes, and more information can be found here:
http://www.hillsboroughcounty.org/communitylink/resources/onlineservices/progList.cfm?progId=HCAI0045AG&keyword=Parent%20Counseling