Timothy Evans, Ph.D., LMFT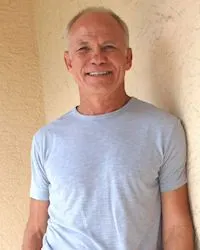 Timothy D. Evans, Ph. D. received his doctorate from the University of Georgia with a major in counseling and a specialty in marriage and family therapy. He completed an American Psychological Association accredited counseling psychology internship at the University of Delaware. Dr. Evans is an approved supervisor and clinical member of the American Association for Marriage and Family Therapy. He is a Florida licensed Marriage and Family therapist. He was chosen as a Torrance Creative Scholar Mentor, at the University of Georgia. Dr. Evans is currently a visiting lecture at Riga Stradins University, Riga, Latvia.
As a college student, he received training with Dr. Carl Rogers at the Center for the Study of the Person and was invited and served on the staff as a group facilitator. Dr. Evans has extensive training and academic experiences in individual, group, and systems (family) therapy.
Dr. Evans has worked in community corrections with adult offenders and in a narcotics treatment center in Alexandria, Virginia. He developed and conducted a family therapy program for an adolescent psychiatric unit for St. Louis Medical College. While teaching at the University of Missouri, in St. Louis he directed a Family Education Center. During this time, he did post doctorate work at the Mental Research Institute (MRI) studying systemic brief therapy in Palo Alto, California.
Dr. Evans was on the faculty at the University of Georgia, where he worked for Dr. George Gazda. Later he was an Associate Professor of Counseling, Department of Psychological and Social Foundations, at the University of South Florida. He developed the graduate training program in Marriage and Family Therapy for the Department of Mental Health and Rehabilitation Counseling. Dr. Evans has written in the areas of encouragement, brief therapy, marriage and family therapy, human relations training, and group counseling.
Dr. Evans served on the Board of Directors for the International Committee for Adlerian Summer Schools and Institutes (ICASSI). He has taught parenting, educational reform, brief therapy through strength assessment, and conducted personal growth groups for youth. He has served on the Editorial Board and the Delegate Assembly for the North American Society of Adlerian Psychology. Currently he is the Executive Director for the Florida Adlerian Society. Where they conduct annual conferences and bring in speakers such as Dr. William Glasser, Robert Whitaker, Rudy Ruetigger (Movie Rudy), and Peter Breggin, M.D.

Tim Evans conducts training in encouragement, leadership, parenting, marriage and family therapy, and staff development. He has provided training for such groups as the Florida Circuit Court Judges, Florida School Counselors Association, Georgia Department of Education, Georgia Department of Corrections, Children and Family Services, along with workshops in Eastern Europe, Europe, and the Caribbean.

Tim Evans has been in private practice for over 40 years. He works with his wife Geri Carter, in South Tampa. They recently received training in Psychedelic-Assisted Psyhotherapy outlined by the FDA in Costa Rica.
Tim and Geri have a blended family with four adult children and two grandchildren. They have a variety of outside activities which include bike riding. Their latest bike adventure has been; Bike Maine, Bike Oregon, Ragbrai, and 72 Hours Ft. Myers to Key West.

Geri Carter, M.A., LMHC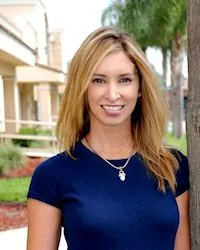 Geri Carter received her Master's Degree in Mental Health Counseling from the University of South Florida and her Sex Therapy training from the Florida Post-Graduate Sex Training Institute in Palm Beach, Florida. She has worked with couples, individuals, and families for the past 25 years as a Youth Minister and Mental Health Counselor. She is an elder at First Presbyterian Church in Tampa. She has written Parenting Today's Teenager: A Guide to Fostering Democracy, Cooperation and Teamwork in Your Home.
Geri is a Certified Sex Therapist, Mediator (Design Your Own Divorce), and President of the Florida Adlerian Society. She has two adult children, Nick is 32 years, married, and is a Stock Broker. Kelly is 27 years old, married, and is a Dance instructor and choreographer. Geri's greatest accomplishment to date is being the grandmother to two her grandchildren, Kennedy and Kinsley.
---